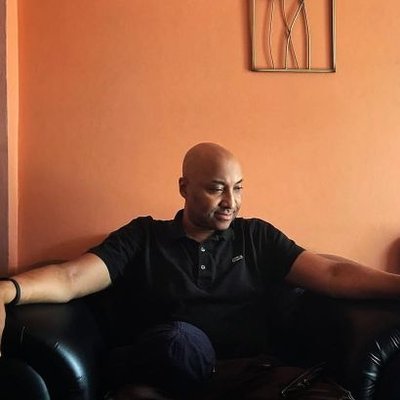 Current Location: Montreal, Canada
Education

PGCE/FAHE - Teacher Training, University of Wolverhampton
MA - Documentary Photography: Newport School of Art and Design, University of Wales.
Achievement: Distinction

BA - (HONS) Photography: University of Wolverhampton
Achievement: First Class (Hons)

Andrew Jackson is a contemporary British artist who engages with the challenges of representation and narration through the medium of photography.
He is an award-winning recipient of the Autograph ABP 2018/Light Work International Photography Residency in Syracuse, New York.
His interventions focus mainly on the African Diaspora, memory, family, storytelling and urbanism. They speak of the ways the actions of others impact both upon our systems of belief and our notions of selfhood, but also to our connections to the physical spaces around us - and those who inhabit them. 
A graduate of the MA Documentary program with distinction at Newport in Wales, Jackson has since undertaken both self-initiated and commissioned works in the UK and abroad.

He co-founded and was co-director of Some Cities CIC, a community-oriented participatory photography company, between 2013 and 2018.

In 2018 he was nominated for the Elliott Erwitt Fellowship. He currently lectures at Coventry University.

Selected clients: (examples on request)

The Guardian Weekender

FT Mag

Buzzfeed News

The Telegraph

The Daily Mail

The Independent on Sunday New Review Magazine

The Independent on Saturday
Master Printer John Wesley Mannion and Andrew Jackson Courtesy of Light Work
Public Collections
Autograph
Portfolio box from From a Small Island
Light Works
From a Small Island 
Rugby Art Gallery and Museum: Permanent Collection
From a Small Island (2 works) 
New Art Gallery, Walsall: Permanent Collection

All that it was…all that it is (8 works, Digital C-Type prints 12 x 10)
National Photographic Archive; Birmingham Central Library:

When the Curtain Rises (32 works Black and white hand prints 10x8 boxed)
Echoes from the Frontlines (20 works, C-Type prints 16x12)

 All that it was…all that it is (38 works, Digital C-Type prints 12 x 10)
Cadbury Trust Archive
 The Promise of the City; (36 works, Digital C-Type prints)