---------------------------------------------------
-------------------------------------------------------------
-----------------------------------------------------------
Beyond Windrush Conference: A conversation about art, politics and immigration in post-war Britain. June 9th
-------------------------------------------------------------------------------------------
Current exhibition: From a Small Island - Mac Birmingham
------------------------------------------------------------------------------------------------------------------
Autograph ABP 2018 / Light Work Residency
------------------------------------------------------------------------------------------------------------------
Documentary Photography Course 
Welcome to the introductory level Documentary Photography 6 week program. 
This workshop will be run by award-winning photographer Andrew Jackson. 
Jackson is a graduate of the MA Newport Documentary Photography Course (Distinction). He undertakes both commissioned (The Guardian, Financial Times) and personal works. He was a recent award winner from Arts Council England which has enabled him to explore an ongoing photographic work in Jamaica and the USA. 
The workshop will offer participants an understanding of the historical and contemporary approaches within the medium as well as introduce them to a range of learning opportunities for them to develop initial skills in researching, developing and producing photographic bodies of work.
This workshop is designed for participants who are comfortable with their specific camera platforms of choice; whether that be analogue or digital and who want to move beyond taking 'single' unconnected photographs in order to produce sequential and narrative based works.
Around this workshop will be a series of extra supporting workshops (not included in this booking) that attendees may wish to join in order to aid their developing projects.
Topics covered and areas of study include:
Historical and contemporary photographic approaches and practices.
Researching and developing documentary projects.
Planning and carrying out shoots.
Publishing your work.
Ethics and representation in documentary photography
Editing and sequencing work.
Participants will work towards producing a body of work whilst receiving project development tutorials, interim group crit sessions and a final editing session with a respected professional within the industry. In addition, there will be ongoing advice from the course tutor Andrew Jackson.
The optional editing workshop and individual tutorials will take place during Saturday sessions.
You are purchasing a course of 6 sessions:
1. Intro session - June 6th
2. Documentary Photography - Historical Contexts - June 13th
3. Documentary Photography - Contemporary Contexts June 20th
4. Research, planning and Developing your projects - June 27th
5. Project Presentation and feedback - July 4th
6. Individual tutorials (Saturday - 20 min slot each) - July 11th
------------------------------------------------------------------------------------
7. Editing your work (optional) (Saturday10am - 3 pm) July 18th. 
Click here for more information.
___________________________________________________________________________________________________________
If you have a moment please do check out my recent Sleeve Notes Sessions interview:
Photographers Talk: Andrew Jackson

Hexagon Theatre, mac, Birmingham B12 9QH

23rd November 2016 from 6pm - 7.30pm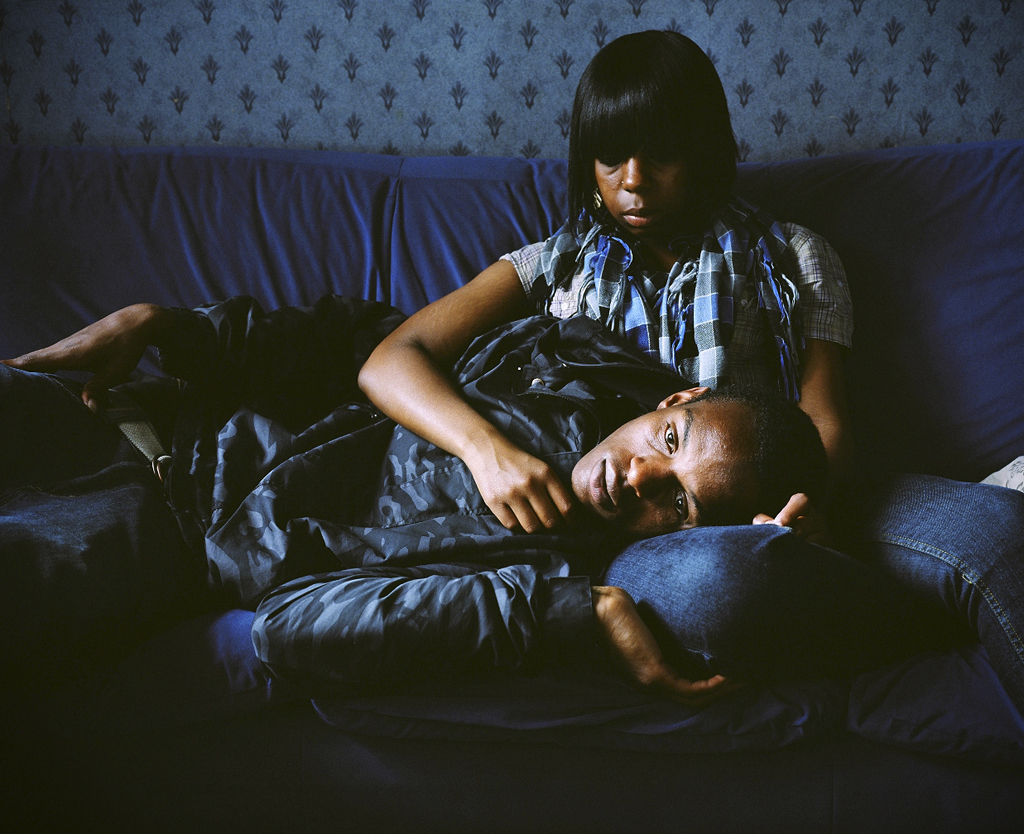 We are delighted to invite you to a PHOTOGRAPHERS TALK by Andrew Jackson.
Jackson is a British photographer whose work is primarily concerned with exploring the nuances of urbanism as it impacts upon notions of race, class, citizenship and migration.
He is a graduate of the MA Documentary program at Newport in Wales and has since undertaken both self-initiated and commissioned works in the UK and abroad.
Most of Jackson's themes and concerns are revealed in the urban built environment. Fundamental to his work is a motivation to observe and document the human existence and the ways in which historical and contemporary social policy have impacted and marked both individuals and communities.
Past works have included explorations of post-Apartheid South Africa whilst current works explore the enduring legacy of Britain's post-war social housing policy.
In his photographs, Jackson employs realism and a documentary approach and his work is often accompanied by text, video and recordings.
In 2013 he co-founded Some Cities Community Interest Company, a participatory photography organisation designed to create opportunities for the citizens of Birmingham to chronicle their own experience through photographs and then to construct an ongoing archive of their results.
His work has been exhibited widely including at Focal Point Gallery, mac Birmingham, The New Art Gallery Walsall and Birmingham Museum & Art Gallery.  His work is held in both private and public collections and archives.
Jackson is currently artist in residence at Open Eye Gallery in Liverpool and is also developing a long-term project, commissioned by mac, Birmingham, that will see him develop new work that explores our relationship with the past and a future which might have been. The work will have multiple outcomes which he will talk about during the event.
www.andrewjackson.photography
Tickets £4 full price or £3 student/concession, booking for this event is essential.
For more information contact hello@grainphotographyhub.co.uk or to book your ticket now through Eventbrite click here.
-------
Surviving as an Artist
Participatory Photography
Tue 25 October, 6:30pm
Rivington Place
London, UK